OUR TEAM
Whether it is for dental cleaning, periodontal treatment, implants, crowns and bridges, braces or invisalign, our dental team is here for you!
View our new interview with Dr Kassam and Dr Lantz: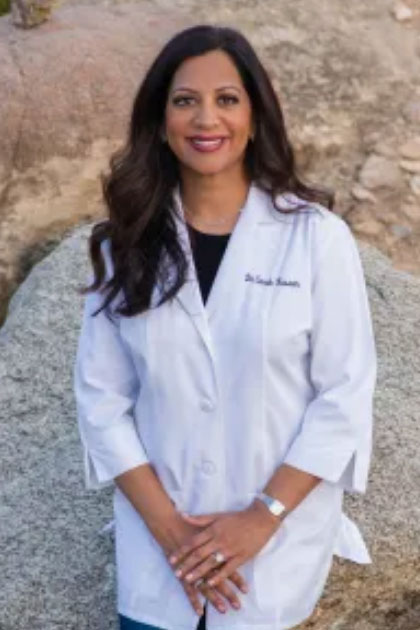 DR SARAH KASSAM
DENTIST
Dr Sarah Kassam graduated with honors from the University of Texas at Austin in 1995 and then earned her Doctor of Dental Surgery degree, Cum Laude, from the highly ranked University of Texas Health Science Center at San Antonio Dental School in 2000. With over 19 years of experience in public and private settings, Dr Kassam is confident in her general dentistry skills. She is a third generation health care provider in her family; taking care of her patients comes naturally. Dr Kassam is well-regarded for her gentle chair-side manner. She has been awarded "Top Dentists" by Albuquerque the Magazine for the past 3 years in a row. In her free time, Dr. Kassam enjoys spending time with her husband and two daughters and travelling.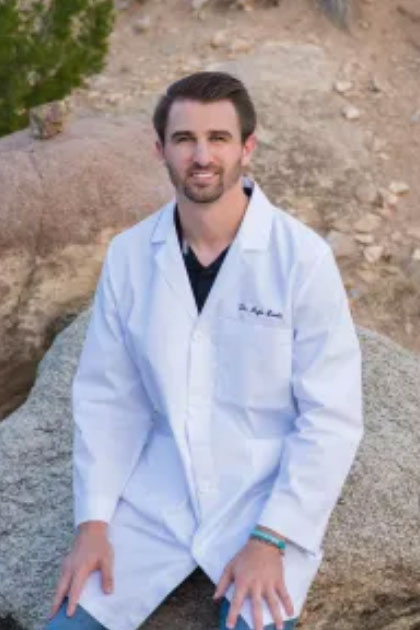 KYLE T LANTZ
DENTIST
Dr. Kyle T Lantz is a graduate of the University of Colorado School of Dental Medicine, class of 2018. While in dental school he was heavily involved with both the American Student Dental Association, serving in multiple positions at the national level. He enjoys staying involved and is an active member in the Academy of General Dentistry and NM Dental Association.
A New Mexican at heart, Dr. Lantz attended and played basketball for the Greyhounds of ENMU, graduating in 2014. He remains active by playing golf, biking, skiing and plenty of travelling. One of his goals is to visit all 50 states, of which he is currently 66% complete!
"Having had many years of braces, a dental implant, and a few fillings myself, I know how stressful a visit to the dentist can be. My goal is to make your visit as comfortable and informative as possible because I want patients to be happy and healthy. I am excited to begin treating patients alongside this great team at Sandia Dental Care!"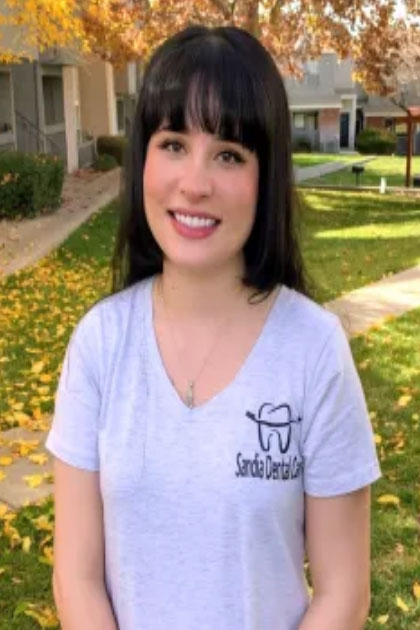 DEMETRA
DENTAL HYGIENIST
Demetra grew up in Los Alamos, NM. She earned her bachelor's at the University of New Mexico, graduating with cum laude honors. She is passionate about preventative dentistry and enjoys helping patients achieve a healthy smile.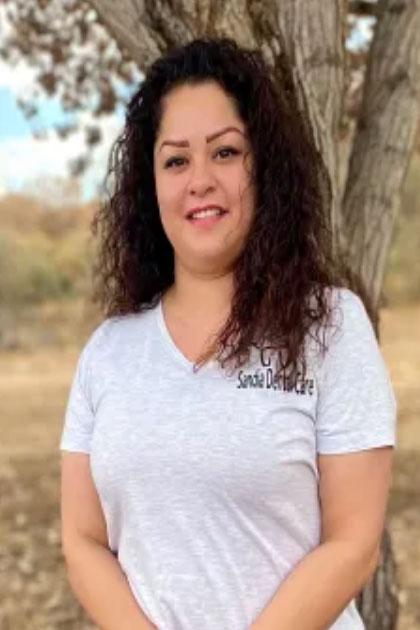 CHAMPAGNE
DENTAL ASSISTANT
Champagne has been a dental assistant for over 11 years. She loves her profession as a dental assistant and making people smile. Champagne is a New Mexico native.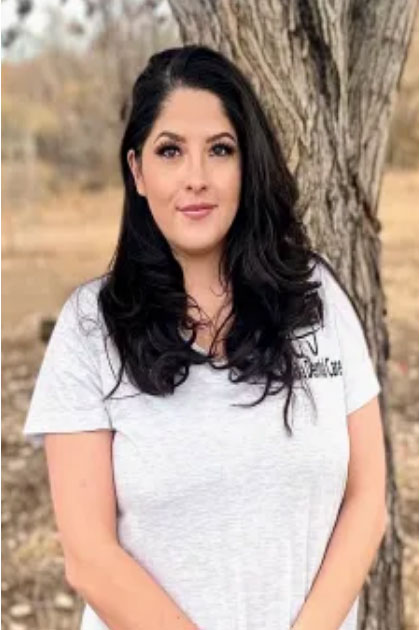 MONIQUE
OFFICE MANAGER
Monique grew up in Albuquerque, New Mexico. She has worked as a dental assistant for over 10 years She loves helping people and it shows in her dedication to her work. Monique believes everyone deserves to smile! Monique is currently our new office manager and always has a friendly smile!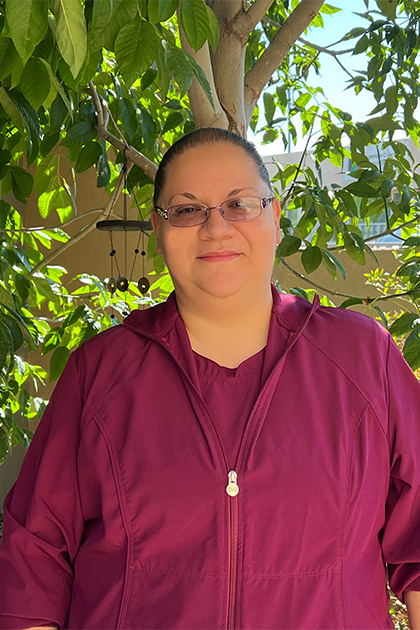 Crystal Ortega
RDH
I have been an assistant for over 19 years and it has been my passion to help our community with their dental needs. I have had the opportunity to learn from every office that I have worked for in the past and I am excited to continue my journey with my NEW and AMAZING team at Sandia Dental Care!